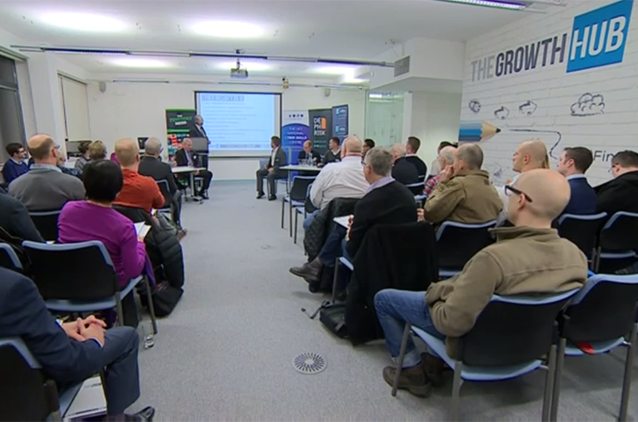 More than 50 business people met at The University of Gloucestershire's Growth Hub this week to hear how they can protect their businesses from cyber-attack.
A panel of local experts discussed the potential reputational, legal and HR risks and attendees saw what a cyber-attack looks like with a live hack courtesy of cyber security consultancy Dephrisk.
Cyber security can be a complex subject to get to grips with but all businesses need to include it at a strategic level. Here are our top tips so you can start protecting your business from cyber-attack today.
Jamie Randall, The Friendly Nerd
One of the greatest weapons in your arsenal is good practice. This means keeping your software up-to-date, making sure your Windows or Mac firewall is turned on and setting your anti-virus to scan your system regularly.
Amy Kemp, of communications consultancy Fuchsia Lime
The reputational damage that a breach in your cyber security can cause can be devastating. Amy's advice is to be prepared. Put together a plan that can be carried out quickly and efficiently to minimise the damage. Map your stakeholders, prepare statements, be as ready as you can be and when the time comes; be open and honest.
Paula Thomas, cyber security specialist at the University of Gloucestershire
You can take your business forward through training and upskilling; to make sure your cyber security is the best that it can be. The University of Gloucestershire and the National Cyber Skills Centre have teamed up to deliver a range of cyber security short courses.
The first, Step by Step Cyber Essentials, is a one-day course held on Wednesday 17th February. You can book here.
Our panel: