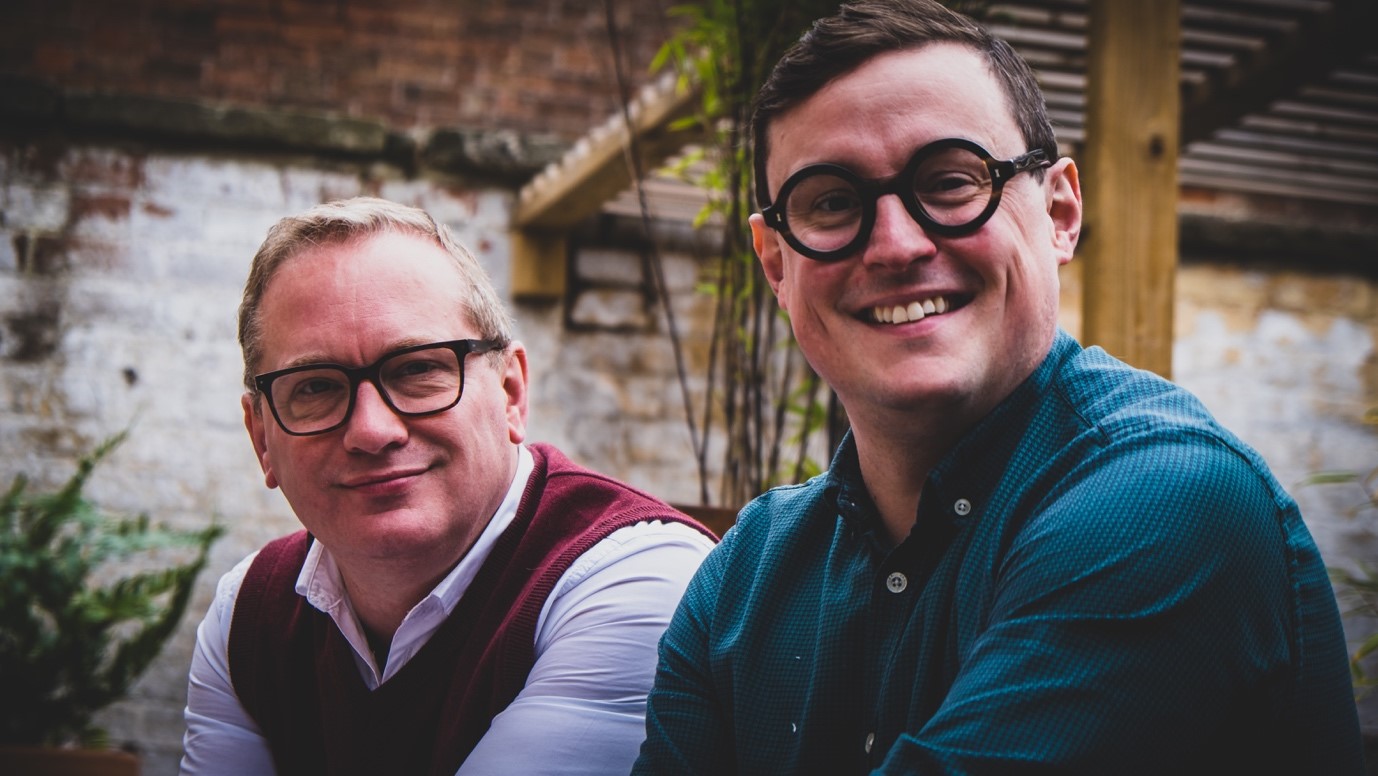 Curtain making duo, Ryan Whittaker and Pete Eastwood, started their business with a showroom on a Bristol high street where they built a loyal residential. Due to the operational cost, they were forced to close their business and decided to look at how they could improve their business the second time around.  They decided to create an at-home workroom and move away from a brick and mortar showroom vastly reducing overhead costs. With this new approach, they successfully relaunched as The Boys Who Sew in January 2020.
They saw their residential clients return and quickly were at full capacity for product orders. Then in March, everything came to a sudden halt and all orders were cancelled or placed on hold. Their industry stopped overnight. Along with everyone else, they were immobilised and were in a state of contemplation trying to understand the impact that COVID-19 was having.
A few days later, they were listening to a podcast where Eddie Hearn was being questioned about the impact of COVID-19 on boxing and they heard him say, "If you're not working in your business at 8 o'clock tomorrow morning, your business may as well be dead". Something resonated with them and the next morning they got up and began to look into different ways of working. Pete said:
It dawned on us that we could use our workroom and move our focus from residential clients to trade clients. Over the next 2-3 months, we scoured the internet looking for city-based interior designers and we put together a database of over 850 potential clients. We created a series of brochures and we pitched The Boys Who Sew, through individual email pitches. At this point, we were open to anything that could or would help us.
It was during this process that they came into contact with Richard Peers, a Business Navigator at the Stroud Growth Hub. In the past, speaking to the Growth Hub would have ranked low on Pete's priority list but after he saw the slogan, We are here to help he said that was enough for him to make contact.
They spent an introductory half an hour with their Navigator, Richard, which allowed Richard to better understand the business and signposted Business Guide, Andy Kime, to Ryan and Pete for further business support. Pete commented: with the pandemic, we knew that we needed additional support from The Growth Hub more than ever if we were going to survive.
Andy Kime said
Pete and Ryan had already realised that they needed a new operational model when we met, so we built on this and crafted a 3-year growth plan and some useful spreadsheets and frameworks that are tailored to their business and their business goals. They have been open to all that the Growth Hub has to offer and are continuing to use the Growth Hub resources well.
Of the free expert support received, Pete said:
The support we got from the Growth Hub was immense, helping us organise our strategies into an effective way to create structured operational and business systems which helps to inform our business decisions based on probability and our business success factors.
The Boys Who Sew have not just survived, but thrived, by changing their business model during the pandemic. They have diversified to offer a trade workroom which will continue to be at the forefront of their business growth strategy. Their work with the Growth Hub has meant that they have the clarity to look at their strategies and are now able to build on them instead of facing the risk of closure that COVID-19 presented. Pete said that:
The outcome of working with the Growth Hub meant that I had choices in the business which I have never had before, even in the worst crisis we have ever seen.

 
If you are a business owner and would like fully-funded business support, you can unlock a wealth of information and support from our Business Navigators and Guides.