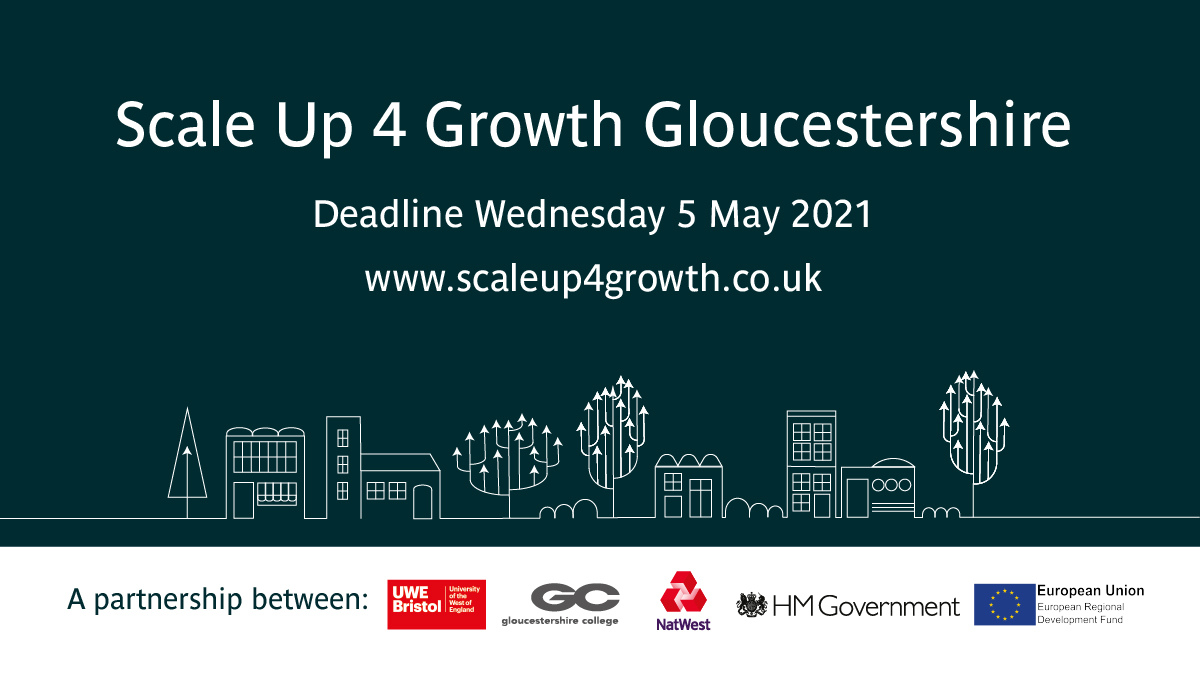 Scale Up 4 Growth has received an astonishing number of applications for the scheme designed to help businesses grow. The impact of the pandemic and the rise of start-up businesses during lockdown means the demand for funding grants like Scale Up 4 Growth is higher than ever.
Since applications opened back in March, hundreds of businesses have registered their interest in the scheme. Applications have been received from businesses right across the county. Tewkesbury and Cheltenham are leading the way with 20% of the applications each, closely followed by Gloucester and the Forest of Dean both with 16%, Stroud with 15% and the Cotswolds with 10% of the total applications.
Scale Up 4 Growth is bringing a total of £1million to Gloucestershire. Unlike other grants and funding schemes intended to help businesses get through during these turbulent times, Scale Up 4 Growth is all about innovation, development and growth. Far from the desire to 'get back to normal', Scale Up 4 Growth encourages businesses to think outside the box and innovate to create new services and products or to launch into new markets.
Business owners are urged to hurry as the application deadline for Scale Up 4 Growth is on Wednesday 5 May 2021​ so there is not much time left if you are looking to apply.
The process is simple. Go to www.scaleup4growth.co.uk to register your interest and then a one-to-one meeting will be set up with a Scale Up 4 Growth Business Development Consultant. You will be given all the support you need to complete your application by the deadline.
Andy Bates, Vice Principal and Chief Financial Officer at Gloucestershire College, commented
This really is the final call for Gloucestershire SMEs, whether you are a start-up or long established business. There is still time to apply for Scale Up 4 Growth but you need to act now. Chances to receive grants of up to £40,000 do not come around every day so we would love to see your business take advantage of the brilliant Scale Up 4 Growth scheme. This is your opportunity to kick-start your business or to take it to the next level. The funding covers a huge range of growth projects so it's definitely worth getting in touch if you are scaling up your organisation in any shape or form. It's been fantastic to see applications come in from right across the region and we look forward to seeing the results of the grants.
Robin Halpenny, S4G Business Growth Partner at UWE Bristol, commented
S4G is an exciting and unique offering for businesses in the Gloucestershire region. It's rare to find a scheme that offers this level of grant funding for growth and we are delighted in the interest that Gloucestershire businesses are taking in the programme so far. It's clearly addressing the aspiration for growth of businesses in the region.

 
To find out more about the scheme and apply, please visit: www.scaleup4growth.co.uk