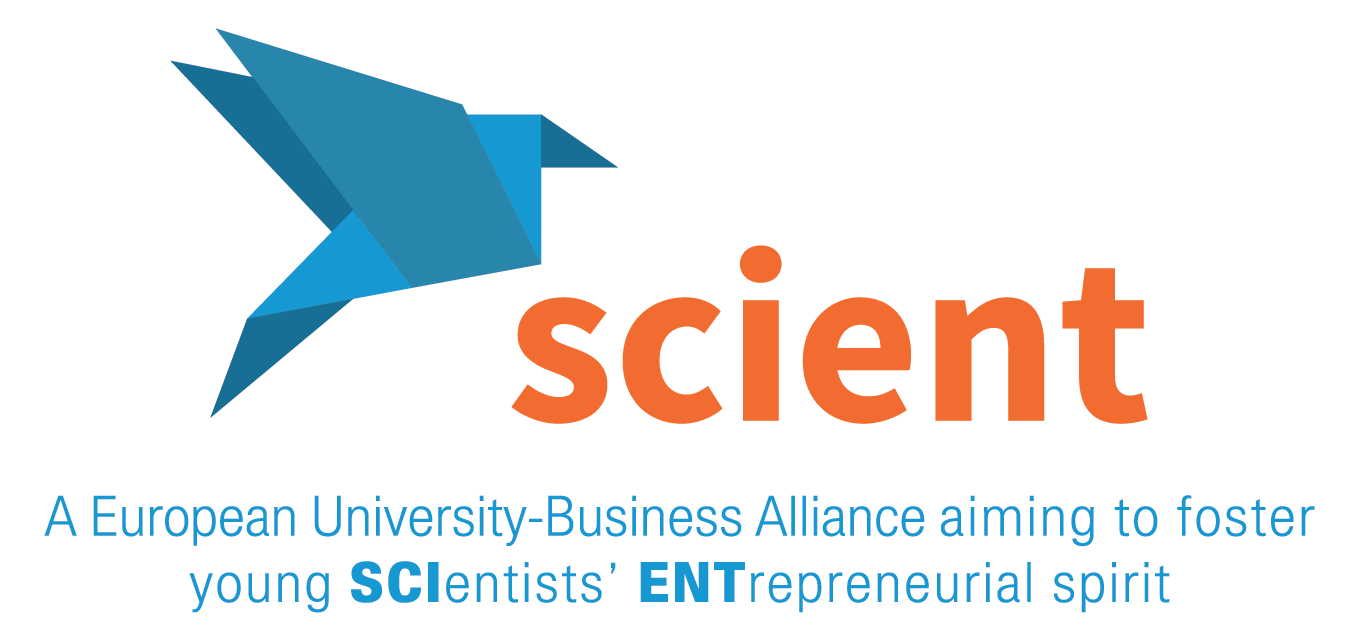 If you're a STEM PhD student or recent graduate, with the DNA of an entrepreneur and a passion of starting your own business; SCIENT is the toolkit to unlock that dream;
Meet STEM PhD graduates who have already built their own businesses
Network with entrepreneurs, investors and consultants
Learn how to utilise your research skills in becoming your own boss
Participate in a week-long internship abroad, all costs covered
Hear from special guest speakers, mentors and professional coaches
EU Business Competition and Great Awards Pitch in front of investors
Be one of the 20 SCIENT stars from your country
And most of all, do it all for free.
Mario Raposo, Professor of Entrepreneurship, University Beira Interior:
STEM PhD students have great but untapped business potential. SCIENT offers them a unique learning opportunity to transfer their research findings into commercialised products or services.
If you are a STEM PhD student or graduate since 2013 with a good command of English, you can apply to be part of SCIENT. Individuals or teams can enter, but each team should have at least one PhD STEM student.
What is included?
Fully immersive entrepreneurship training delivered over 5 days
20 hours of coaching
Exposure to and connections with real entrepreneurs
Week long internship with entrepreneurial company in UK or overseas
Details
11th – 15th July 2016
At University of Gloucestershire in Cheltenham
Accommodation available at cost
Download for more info or call Elaine Haines on 01242 715400