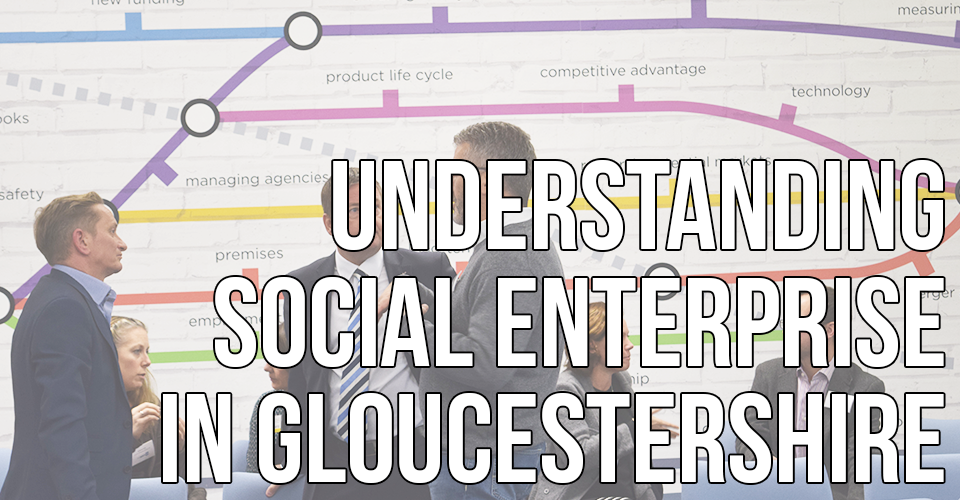 Help the Growth Hub and GFirst LEP understand what contribution Social Enterprise is making to the Gloucestershire economy and what extra support it might need.
We're asking businesses to help us map social enterprise activity in the county and to see who's doing what.  The need for this became apparent when several large organisations said they'd welcome doing business with social entrepreneurs, but didn't know what social enterprise looked like in the county.

Cllr Mark Hawthorne, leader of Gloucestershire County Council: "Social enterprises form a major part of the supplier market and have a valuable role and expertise in some areas. I welcome this research, as it will help raise the profile of social enterprise organisations in the county. It also helps us to know what services are available when we consider any future procurement processes."
Robin Hare, Contract and Procurement Manager at the University of Gloucestershire: "The university recognises the social and economic value that social enterprises add to the community. We fully support the mapping exercise and anticipate that the results will support the university to more readily consider the availability of social enterprises when procuring our requirements for goods, works and services."
Help us describe Gloucestershire's social enterprise economy by filling in the questionnaire below and/or passing it to any contacts you have in the sector.