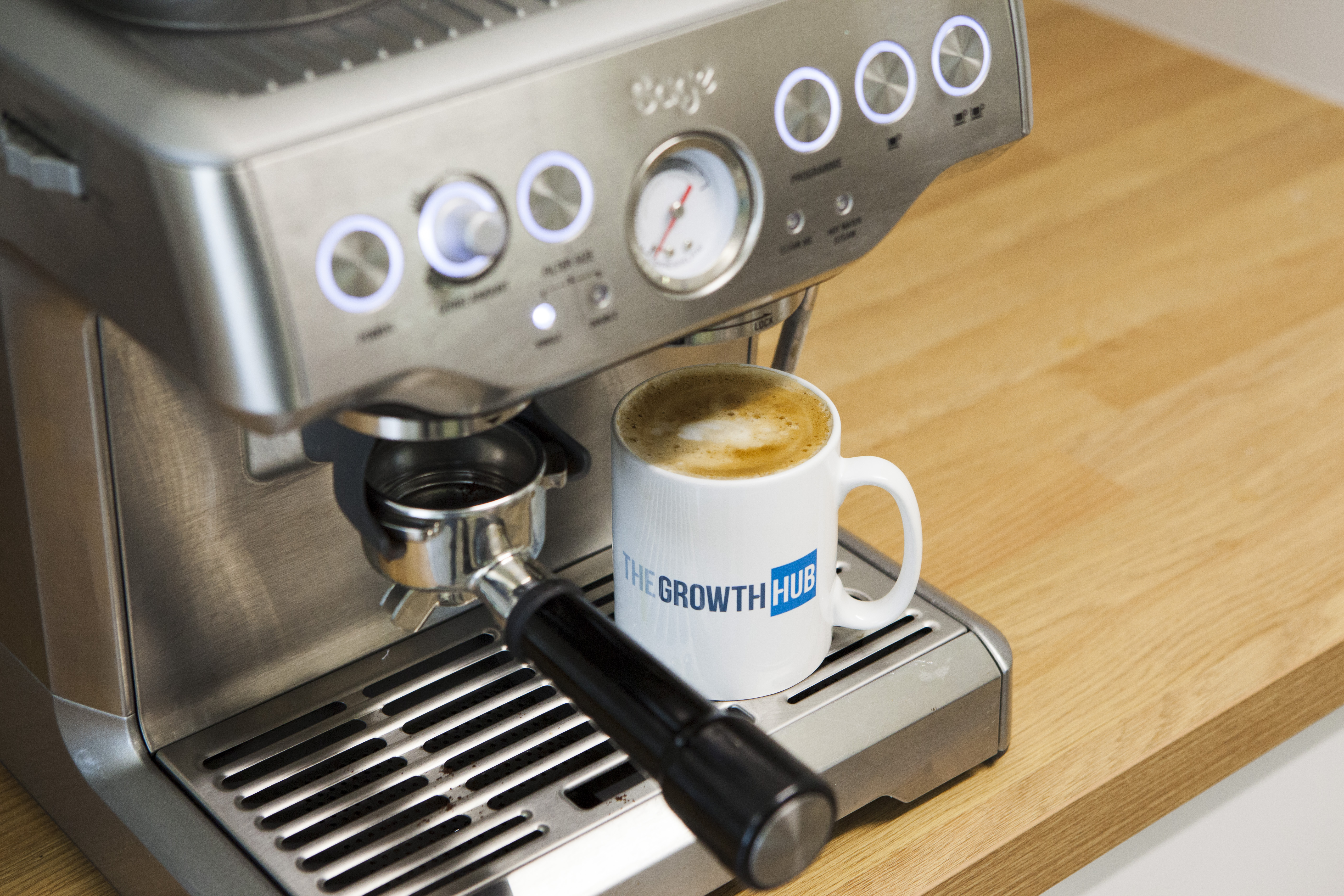 As we discussed in Spend Less and Get More When Marketing your Start-Up, networking is one of the best ways to market your business on a shoestring. And just how much networking has to offer is something that Growth Hub member Catherine Every of Pippin Consultancy, is finding out.
Pippin's lead mentor, Sarah Sheasby of Business in the Community, has been instrumental in helping Catherine to build her networks in the charitable sector, an area in which she wants to specialise. As a result of Sarah's introductions, Catherine has attended several charity networking events and arranged meetings where she has made some valuable and important connections that have helped her take her business where she wants it to be.
The connections Catherine has made meant that when she delivered an hour-long seminar for 100 charity representatives at the Connecting Gloucestershire event at Kingsholm Stadium, the event was much less daunting than it might have been because there were numerous familiar faces in the audience who knew the value of what her business had to offer.
The seminar was held on Wednesday 8 October as part of Connecting Gloucestershire, which aimed to get businesses, charities and the public sector working in closer collaboration. Catherine's seminar, which she ran with Liz Hunkin of Ecclesiastical, was designed to start charities thinking about forming and maintaining stronger connections with business. As part of her seminar, Catherine looked at the importance of developing a strong elevator pitch and explored how to put one together. She said, "My work over the past six months has really brought home to me the importance of networking so it was great to be able to help others to make the most of the opportunities it presents."
Catherine was asked to be involved in Connecting Gloucestershire by Sarah Sheasby and the event was another valuable opportunity for Catherine to continue to develop her own networks and raise her profile.
Catherine said, "I'd like to thank Sarah, not only for organising such an inspirational event, but also for inviting me to be part of it. The event was another example of how being a member of The Growth Hub and having the support of such a proactive mentor has helped raise the profile of my business and my belief in what it can achieve." Sarah said, "I really valued the skills and expertise that Catherine brought to the event. Her fantastic session for charities really helped them to focus on the power of articulating everything great about their businesses."