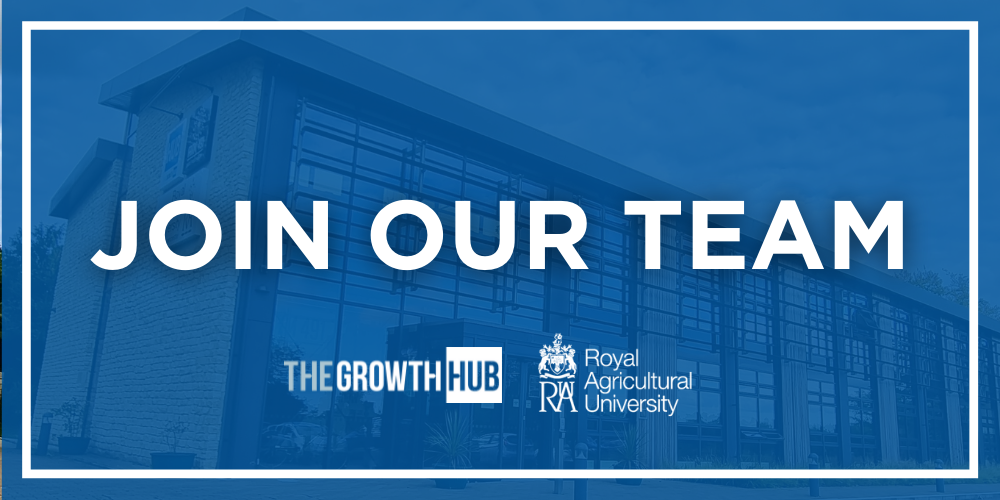 Could you be our new Business Navigator?
Our Cirencester Growth Hub team are looking for a part time Business Navigator to join them at the RAU in our beautiful purpose built hub.
An exciting role, you will work with local businesses of all shapes and sizes to help them grow.
For more information about the role, please download the job description here.
Yesim Nicholson, Cirencester Growth Hub Manager said: "We are looking for an exceptional individual to be part of the team that runs the Cirencester Growth Hub and the associated services. The role will be extremely varied as you will be helping to ensure that the modern, open-plan space, large-scale events and business support interactions all operate effectively."
At The Growth Hub, we utilise relationships, experience and forward-thinking to help businesses grow as quickly as possible. By doing so, we help to create more jobs and wealth in the county, and support economic growth as set out in the GFirst LEP Strategic Economic Plan.
"The ideal candidate will provide exceptional customer service and have experience of working with businesses and individuals to identify key needs and priorities against ambitions for future business growth. They will then be able to use their experience and associated analysis tools to match the identified business growth needs to a wide and varied range of resources from independent suppliers and partners."
Download the job description here for more information on how to apply.