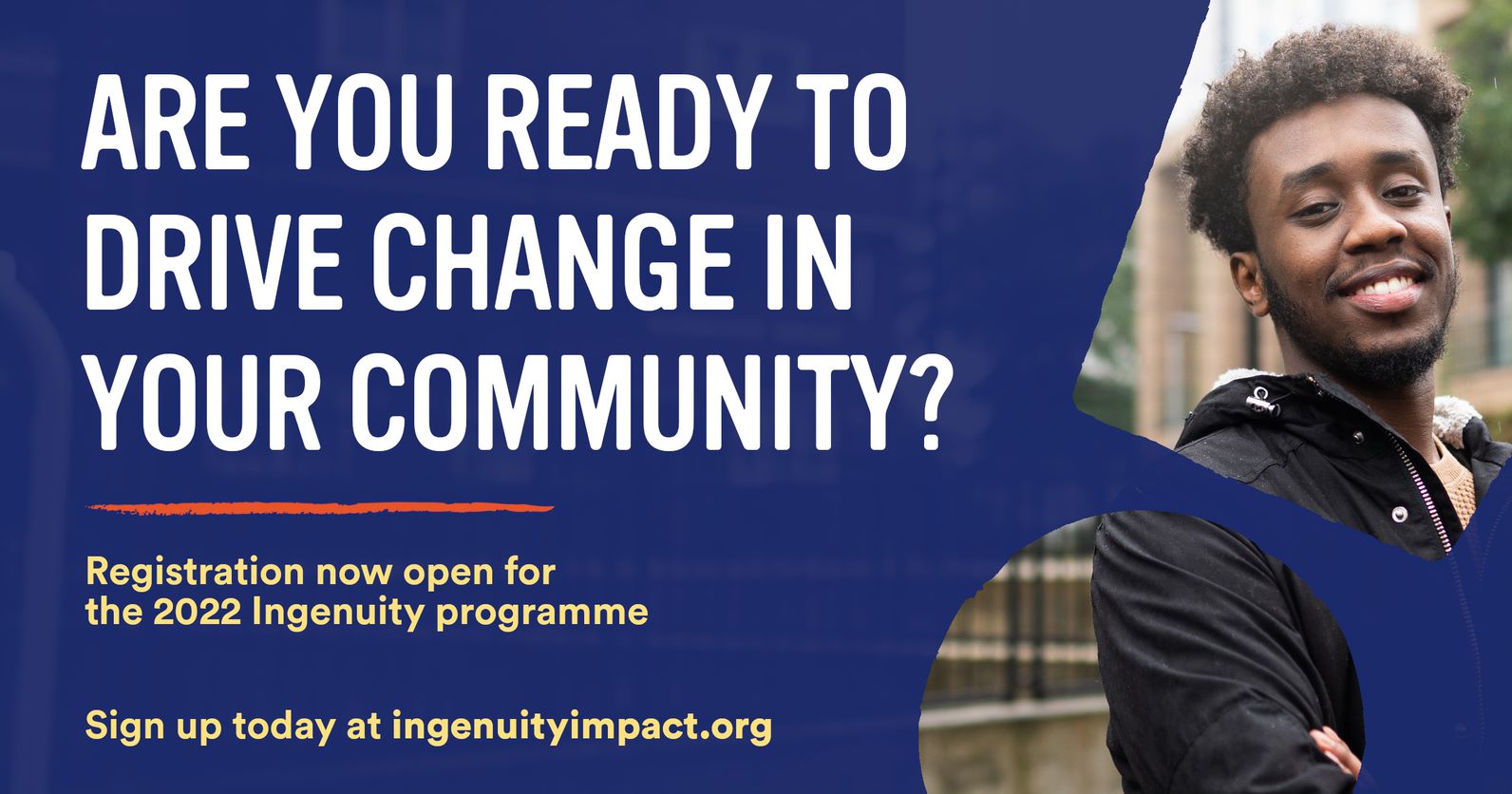 The University of Gloucestershire is delighted announce we will be returning as South West hosts for Ingenuity, the national programme looking to invest in the next generation of impact-driven start-ups that will transform society and the environment. The programme is a competitive process leading to grants, investments and partnerships with leading UK companies. 
We are looking for changemakers from across the local community to take part in Ingenuity West of England, and help us drive change in our local area.  
Registration for the 2022 Ingenuity programme is now live!  
Ingenuity exists to tackle the UK's major social and environmental challenges through the creation of innovative start-ups. Registration is open to everyone, no matter your background or experience. If you have an idea or are motivated to see change, Ingenuity is ready to help you get off to the best start.   
Find out more at ingenuityimpact.org   
WHAT IS INGENUITY?  
The Ingenuity Programme helps you turn your ideas for change into a business that creates impact. If you want to build stronger, more inclusive communities, improve the physical or mental health of those around you, or are interested in tackling climate change, then register for the Ingenuity Programme today!  
Hear from industry experts, and gain support from specialist mentors to develop your idea into a business plan. Then submit your idea to our competition to be in with a chance of winning significant investment and support.  
INGENUITY SUMMIT  
Ingenuity's 'state of the nation' summit will explore the three areas of focus – Building Stronger Communities, Improving Health and Tackling Climate Change – from local, national, and lived experience perspectives. Held on 6 – 8 December 2021, the event brings together industry experts, regional panellists, and local community to share their insights on how to build stronger communities, improve health, and tackle climate change.  
Registration is open today at ingenuityimpact.org   
If you have any questions about the programme, please email our team at the University of Gloucestershire Ingenuity@glos.ac.uk