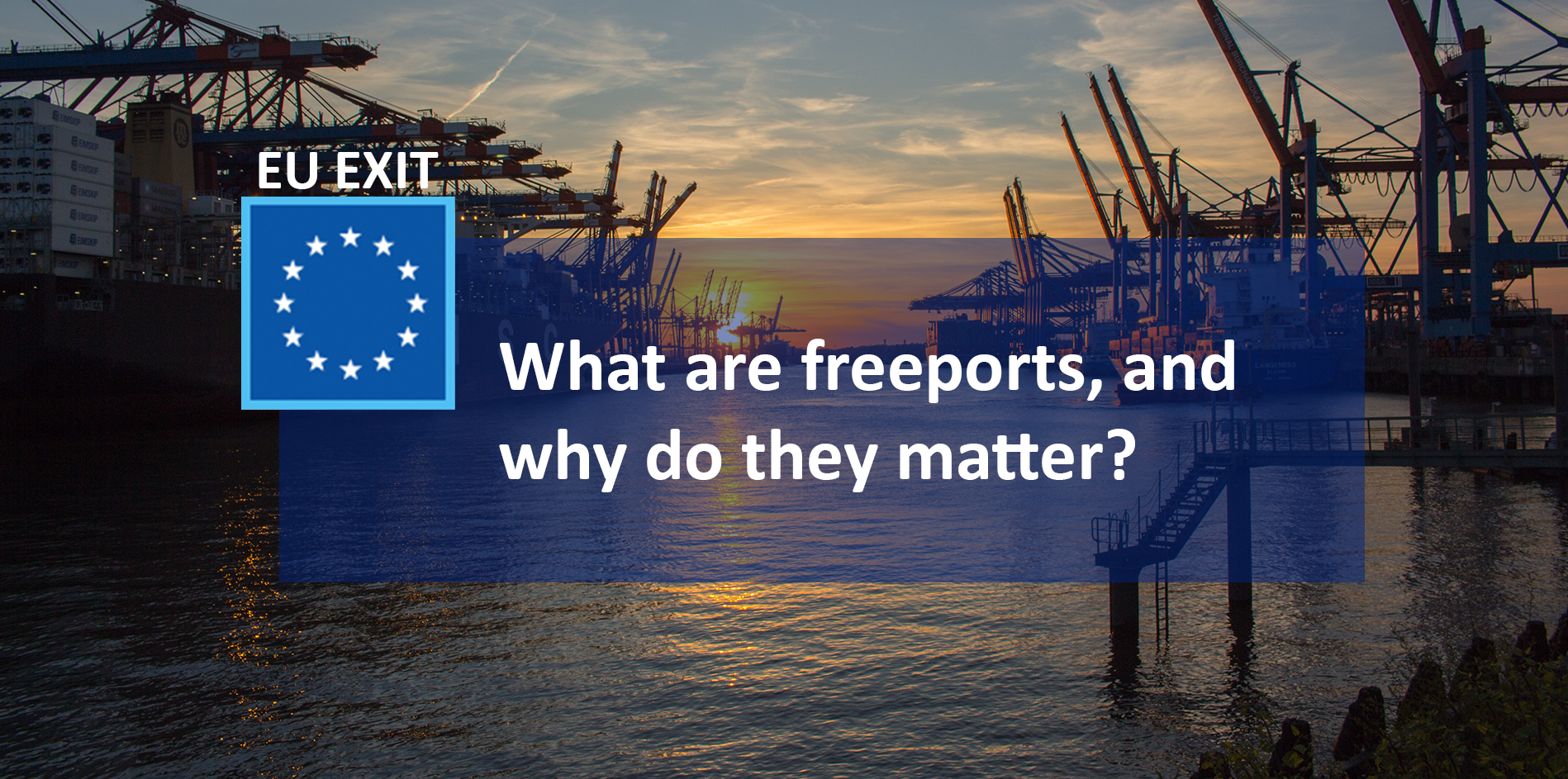 Freeports are Westminster's flavour of the week. But what exactly are they, why do they matter to your business, and what have they got to do with the UK leaving the EU?
Freeports are areas with different customs rules to the rest of the country. Normally this means zero or reduced import tariffs, among other potential free trade benefits. In effect, the customs border is located away from the land border.
Within the EU, there are currently around 80. Around the world, in various forms and models, there are closer to 3,000.
At one time, 8 of these were in the UK. In 2012, the 5 that were still operating (Liverpool, Southampton, Tilbury, Sheerness and Prestwick) lost their status as freeports due to a change in UK law. 
Now, in response to EU Exit, the UK Government is aiming to bring freeports back; creating up to 10 new ones across the UK which are designed to:
Establish national hubs for global trade and investment
Promote regeneration and job creation
Create hotbeds for innovation.
Government has a grand design for these new UK freeports. It is investigating, alongside zero import tariffs, a model which boasts customs facilitations, tax measures, planning reforms, funding for infrastructure, and innovation incentives. 
It's important to remember that freeports are not simply shipping hubs. Businesses will be based within the freeport zone, meaning that their entire activity can be carried out within this unique customs environment (a freeport can be a dock, an airport, or an in-land facility). Take an automotive manufacturer, which would benefit from 'free' imports of its parts and materials, which can then be assembled within the port, and the vehicle directly exported. Under the proposed UK design, the business may also benefit from lower corporation tax, lower cost of building facilities, and more.
Freeports being discussed in the media include The Canary Islands, which has a corporation tax of just 4%; compared to the EU average of 20%. Also, Jebel Ali in the United Arab Emirates, which is home to 7,000 companies, almost 150,000 employees, and is responsible for 40% of foreign investment in the country. It's easy to see why businesses might be excited.
But critics of freeports say that they facilitate money laundering and criminal activity, as well as having a reputation for poor employment conditions and worker's rights. Indeed, the EU's version of freeports is tighter than most, Brussels has already added freeports to its watchlist of threats, and the UK's new model is yet to be defined.
With opinion divided on the subject, UK Government wants to hear yours, by April 20.
If you have any questions on how the EU Exit will affect your Gloucestershire business, or you'd like to speak to an advisor about building resilience for change, please email us: euexit@thegrowthhub.biz