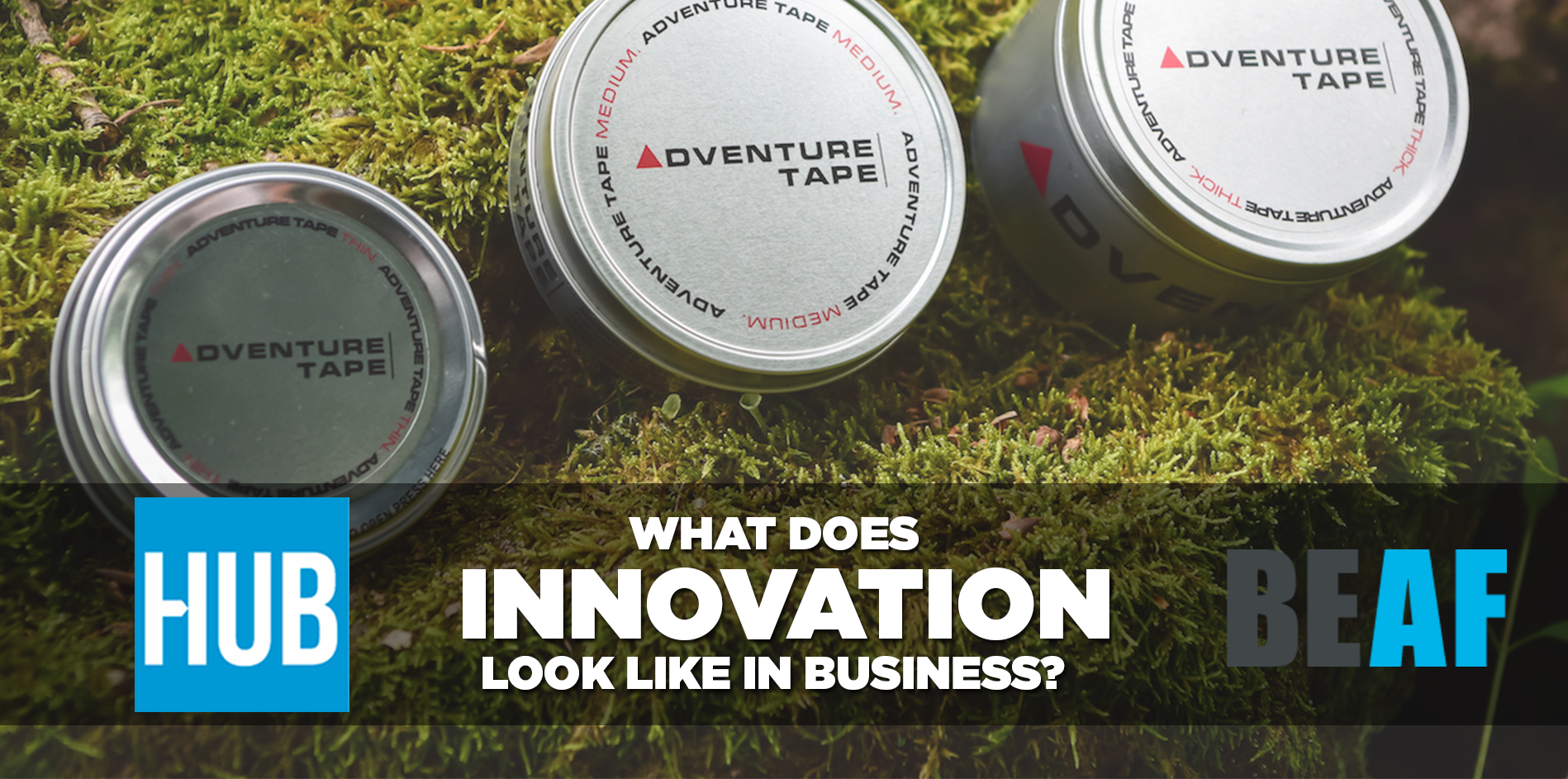 This post was written by BEAF, an innovation agency based in Cheltenham, as part of our Gloucestershire Expertise series. We are giving local leaders the opportunity to share their knowledge and experience, to help other ambitious enterprises grow. If you would like to contribute to the series, please email ross.jukes@thegrowthhub.biz

Nik Venios, Founder of BEAF, writes...
Firstly, let's define innovation. Or let's define what's it's not.
It is not doing the same thing, a little better – that's just being more efficient.
It is not thinking up hundreds of ideas – that's creativity.
Innovation is purely the execution of a new idea.
That's it.
In other words, making ideas happen.
Everybody has been down the pub with their mates, when one of them says – "You know that Facebook? I thought of that ages ago". Congrats. The difference between your mate and Zuck, is that Zuckerberg actually made the idea happen.
This ability to sit on ideas is all too commonplace in business too. That is, until a competitor comes up with the same idea, and delivers it to market. Suddenly businesses panic and get their act together - but by that point they are no longer the "go-to" for that product idea, but the "me-too".
Western Union
A good example of this is Western Union. Back in 1876, the CEO of Western Union (the famous money transfer and telegram company) was shown an innovative new device called a telephone. He sent round an internal memo saying "This 'telephone' has too many shortcomings to be seriously considered as a means of communication. The device is inherently of no value to us."
We can only assume Western Union have since come around to the use (and usefulness) of the telephone. Their recent involvement and heavy investment into start-ups would suggest they have at least seen the (historical) error of their ways, and are keen to avoid the 'Blockbuster/Netflix' effect.
"...But I don't have the resources to continually innovate"
This is something we hear quite often. An idea gets passed to middle management, who all have their day jobs to be getting on with, but are asked to roll it out. 18 months pass. Nothing happens. We founded BEAF to address this common issue, and allow companies to unlock ideas held within their organisation and roll them out; a bolt-on innovation partner.
Here are some examples of what innovation looks like, and what it can do for a business:
Adventure Tape
Adventure Tape was created to be the WD40 of the tape world. A product that can be used to fix your gear on the fly, and a product that has 1000 uses.
Who was it created for?
A polyurethane manufacturer, who produce B2B products like street furniture and squeegees. They wanted to create a B2C product and brought BEAF a piece of their polyurethane tape. BEAF turned that product into Adventure Tape.
Where is the proof of disruption?
BEAF developed brand, positioning, website and PR campaign. We launched it on Kickstarter with the aim of getting £15K in funding. Within 28 days, Adventure Tape had smashed its original goal by 300%, delivered £45K in funding, with countless retailer and distributor enquiries. A quick Google of Adventure Tape demonstrates its wide reach – the promotion campaign has reached over 3M consumers in two months. Check out Adventure Tape on Unbox Therapy at about 4 mins in; here.
To read the Adventure Tape story in-full click here.
Designer Now
Designernow.com was created to offer as much graphic design as you need, for one monthly fee. No minimum contract, no hidden fees. Just on-demand graphic design.
Who was it created for?
A marketing agency, spotting a gap in the market. Not many businesses have the funds to pay an expensive freelancer or marketing agency to make all their marketing materials look slick. Designernow.com is the solution.
Where is the proof of disruption?
Small businesses love it, it is growing fast. Unfortunately for those expensive marketing agencies, brands like BIRA, Premier League football clubs & Cisco use it too.
See for yourself at www.designernow.com
Eden's Paper
Eden's Paper is a plantable wrapping paper. After unwrapping your gift, you can plant the wrapping paper in the soil to grow the design on the front of it.
Who was it created for?
A print business wanting to increase their product margins by creating a B2C product. BEAF looked at the highest margin goods in the paper industry and the damage that those goods do to the environment. In the UK alone, enough wrapping paper was thrown away to landfill at Christmas in 2016, that it could have wrapped around the world 9 (!) times.
Where is the proof of disruption?
BEAF developed brand, product, positioning, website, PR campaign and retail relationships. Eden's Paper was featured as a Top 10 Mother's Day gift in Cosmopolitan magazine, lead Not-On-The Highstreet's Christmas campaign, used by Microsoft Japan to wrap their new tablets in, and went on Fox News to over 90M households. It also delivered 75% margin on sale to the client, and returned their investment within 30 days.
To read the Eden's Paper story in-full click here.
So, what does innovation look like in a business?
Ideas without action are merely pipedreams.
The above organisations took action, turning ideas into new opportunities that are driving growth and profitability.
That's what innovation looks like; the execution of a new idea.
The Growth Hub can offer support, advice and guidance when it comes to innovation within your business. We can work with you directly, or introduce you to experts like BEAF. To start your business support journey, let us know a bit about you.