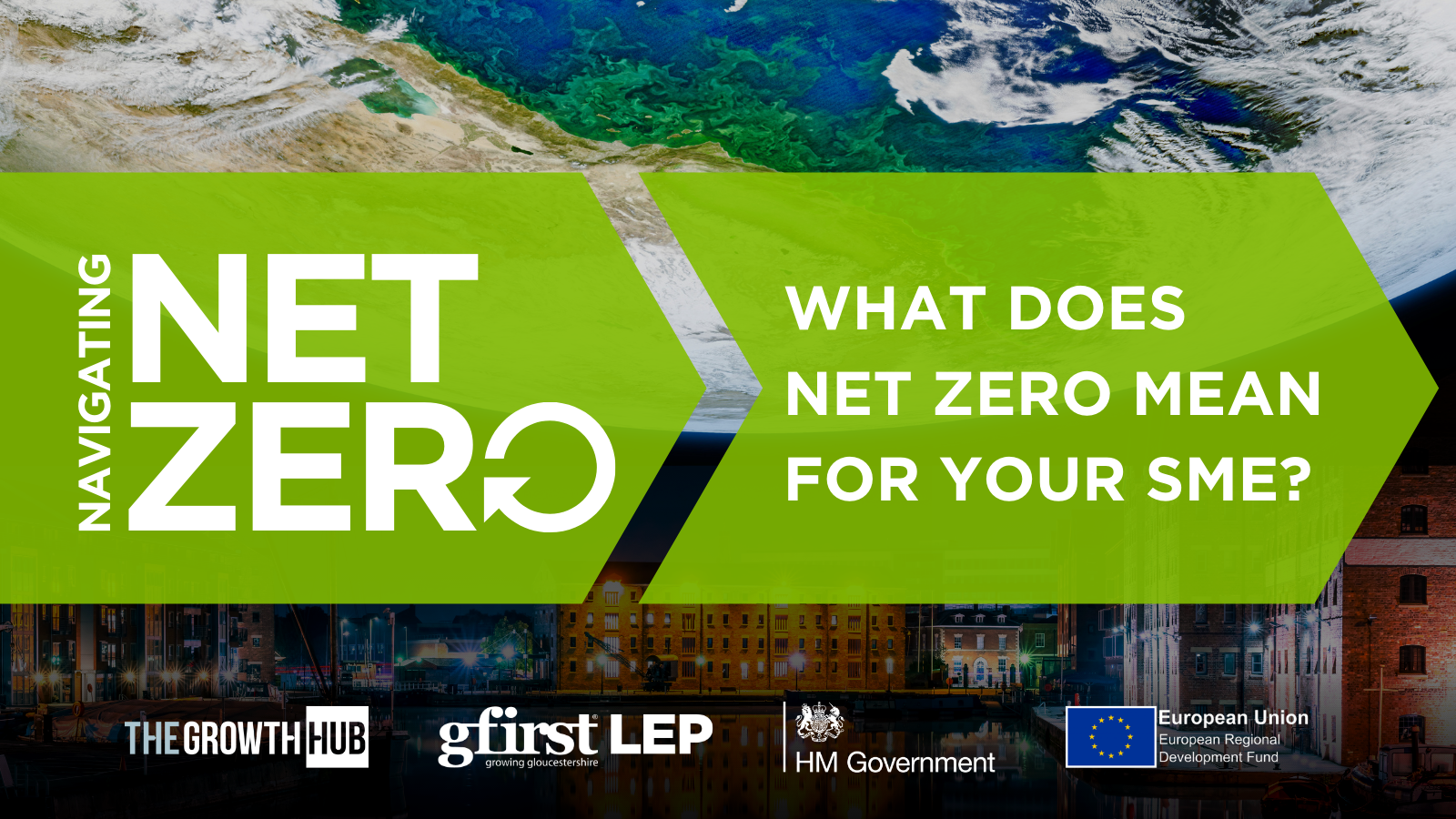 Net Zero is a legally binding commitment that the UK has to achieve by 2050 - organisations and individuals need to act to achieve this target. A business can achieve Net Zero when it  reduces its greenhouse gas emissions emissions to as low as possible and takes steps to extract as much greenhouse gas from the atmosphere as it contributes to it. 
Climate positive businesses go one step further – removing more gases than they emit. This means that they are making an even greater contribution to achieving the necessary carbon reductions. Climate positive businesses are leaders, are socially-minded, and are contributing to creating a safer planet for future generations.
There are hundreds of ways to pursue either mission, which include preventative measures to reduce direct emissions and restorative measures to remove existing gases.
For most businesses, at least one of these missions is achievable.
How will this impact my business?
Most of the changes required to achieve a Net Zero business are cost neutral, or may even put money back in your pocket. Technology like smart meters and motion sensors can identify improvements to energy consumption, or operational changes like reducing waste, and water usage or even electric vehicle use, all offer real cost-savings in both the short and long term. 
Sustainability credentials are also becoming essential criteria for many contracts and tenders, as well as factoring into the decision making processes in the supply chain. What will one day become a requirement is, for now, a competitive edge. 
But perhaps most importantly, it is likely that the authorities will begin introducing measures to discourage the use of non-green practices and products. Getting ahead of the green curve is likely to mean less cost and more opportunity in the future.
Why now?
The 2015 Paris Agreement was a landmark moment in the fight against climate change. Adopted by 196 parties, the agreement's goal is to limit global warming to 2 degrees Celsius, compared to pre-industrial levels. Since then, most climate conventions have focussed on the mechanics of the agreement and the pursuit of its milestones.
It was during this time that Swedish environmentalist Greta Thunberg began campaigning and has, for many, become the face of the fight against climate change. 
But COP26, the meeting of world leaders which took place in Glasgow in 2021, showed us that we are not yet doing enough to meet the 2 degree limit. Since the first COP event in 1995, carbon in the atmosphere has increased from 360ppm to 414ppm. It is widely agreed that 450ppm, like 2 degrees, is another significant cutoff. 
The message is clear: we need to do more and we need to do so with urgency.
What can I do about it?
As a Gloucestershire business, you have plenty of options:
- Complete our climate survey: so that we know your biggest barriers and can put the right support in place to help you overcome them.
- Make a climate commitment: join thousands of fellow SMEs in the same position and work together to make changes to fight climate change.
- Bookmark our Net Zero page: this is where The Growth Hub will be publishing news, events, research, and resources to help local businesses.
- Get in touch for support: speak to our dedicated Net Zero team, who can answer questions, make introductions, and find the answers you need. Email: netzero@thegrowthhub.biz for support.