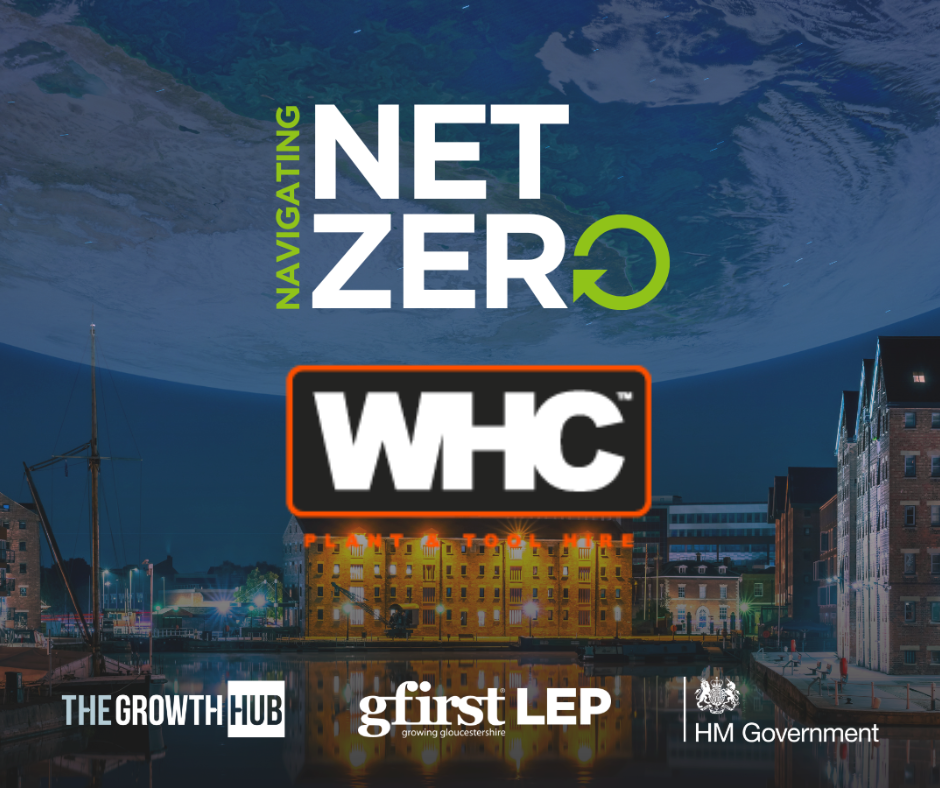 WHC Hire Services have three depots spread across Gloucestershire, Worcestershire and Oxfordshire and employ 43 staff across the business. Their service involves the hire of plant and equipment to many customers ranging in size from large corporates through to do-it-yourself style hirers. The range involves a fleet of around 380 items of plant and 2000 items classified as small tools.
Over time, it became more and more apparent that the business needed to understand the size and nature of their carbon footprint. The subject was being brought up with increasing frequency by their larger customers. It then became clear that if they were to be successful in gaining and retaining contracts in the future, they would have to produce evidence of their emissions and have a plan in place to reduce them.
As a result of this realisation, the business engaged with the New Zero team at the Growth Hub and focused on one objective - to gain the knowledge of how to calculate their carbon footprint. With professional help from the Business Guide, Andrew McKenzie and his expert use of spreadsheets and encouragement from the Business Navigator, Toby Waller, the business is now well on the way.
In moving forward, WHC Hire is considering a set of aims and practical activities around reducing emissions, by using this new knowledge of carbon auditing, to embark on a journey to Net Zero.
Gerry Knowles is a Chartered Occupational Health and Safety Practitioner of fifteen years, both as a manager in the manmade fibres industry and as a consultant and has worked with WHC Hire for four and a half years. With over thirty years' experience in total, he has experience in the design and implementation of health and safety, quality and environmental management systems and has worked as a liability assessor and investigator in the insurance industry.