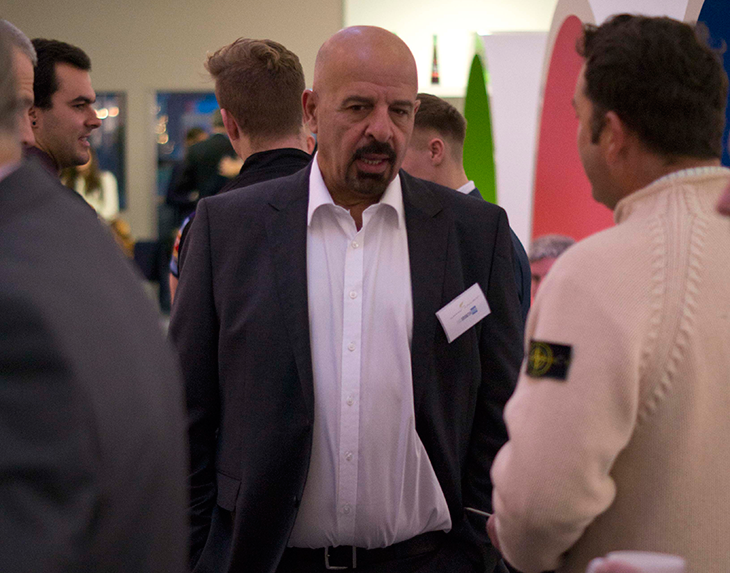 Today was another special All Golds business breakfast day in the Growth Hub. The morning began with a very practical WORK session led by former-BBC broadcaster and Growth Hub Enterprise Partner, Geraldine McCullagh.
Geraldine gave participants top tips for presenting themselves to the media and when speaking publicly. "Think about posture, pitch, pace and pause", says Geraldine, "Stand up straight, think about the inflection in your voice, use pace for effect and pauses for impact". 
Geraldine's slides are available below and here on SlideShare.
The REST session saw more than 50 local business leaders and All Golds supporters making connections over coffee and pastries. On this rather festive day we also championed local trade with a Christmas craft market in the Hub.
The PLAY session began with a celebration of the All Golds' success and a hint of what's to come for the University of Gloucestershire's professional rugby league team in 2015.
The keynote speaker was Dr. Marwan Koukash, owner of racehorses and Super League giants Salford Red Devils. Dr. Koukash talked of his childhood and how he rose from homelessness and 3 years in a refugee camp.
Dr. Koukash said of his time in the camp: "When others around me were asking for food, I was asking for learning. I wanted to go back to school, to graduate".
The doctor's desire for education spurred his success. In later life after moving to England he completed a PhD, had a successful career in Higher Education, started his own business and subsequently invested with great reward, in horses and rugby league. Dr. Koukash left us with the words: "The secret to success is NEED. There must be a reason for wanting that success. That need will always be your motivation".
If you'd like to join us for the next All Golds business breakfast on February 13th 2015 to hear from Edward Gillespie who was Managing Director at Cheltenham Racecourse for 32 years, talk about the benefit of sporting and arts festivals to Gloucestershire, and Professor Tony Collins of De Montfort University discuss how Cheltenham explains our sporting world, you can book now.
We'd love to see you there.