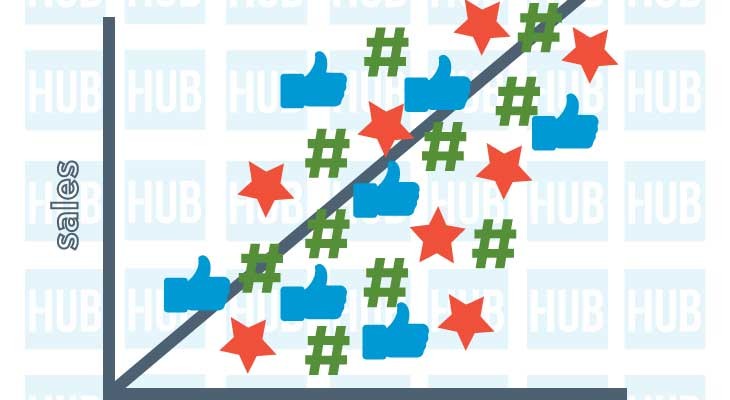 An important part of your business growth strategy should be to use your customer data to track trends.
Why?
It can highlight any potential opportunities, for example in new product development, or pricing strategies
It can give you a 'heads up' on any risks that might be around the corner
It can give you a competitive edge.
What trends should you track?
Birthdays – Sending a birthday card or email can add a personal touch and make a customer feel valued.
Transaction history – Check which products your customers are most inclined to buy, when and how often. This will reveal how valuable a customer they are.
Communication – Monitor how effective different types of communication are. If you compare a customer's transaction history with their communications record, you may find one method of communication encourages them to buy more than others.
Opportunities – If you know your target customer goes to the gym three times a week for example, it opens up a new place to advertise, a new line of gym-related products and an opportunity to do a deal with the local gym to offer discounted membership.
Spending habits – Understand how your customers shop – are they inclined to buy on impulse or do they make considered purchases? Are they sensitive to price and regularly research offers from your customers?  Identifying buying habits can give you the insight you need to decide on the best methods of promotion.
How can you track customer trends?
Ask – Asking your customers questions face-to-face can of course help you build up a picture… but remember to store this information.
Tailor your contact forms – For example, if you are in the wedding industry, knowing when someone is getting married is a vital piece of information you must have.
Monitor social media – Conversations, both positive and negative, hold information that you can harvest and use to your advantage.
Browsing habits – You can monitor website browsing habits through your Google Analytics account. Non-converters can provide as valuable insight as those customers that go on to buy. Abandoned baskets, exit pages, and bounce rates is information you need to know. Find out more.
Marketing – By understanding how your customers interact with your marketing efforts, you can improve future campaigns. A/B testing emails and analysing open rates will provide you with an insight and an advantage.
Research – General statistics and research is already out there to help you build a more detailed picture of your target customer – though of course they won't provide information on individuals.
Outsource – You could employ the help of a market research agency who could carry out detailed surveys with trusted customers.
If you'd like support to get your business online, or grow what you're already doing, get in touch with us on 01242 715400 or talktous@thegrowthhub.biz