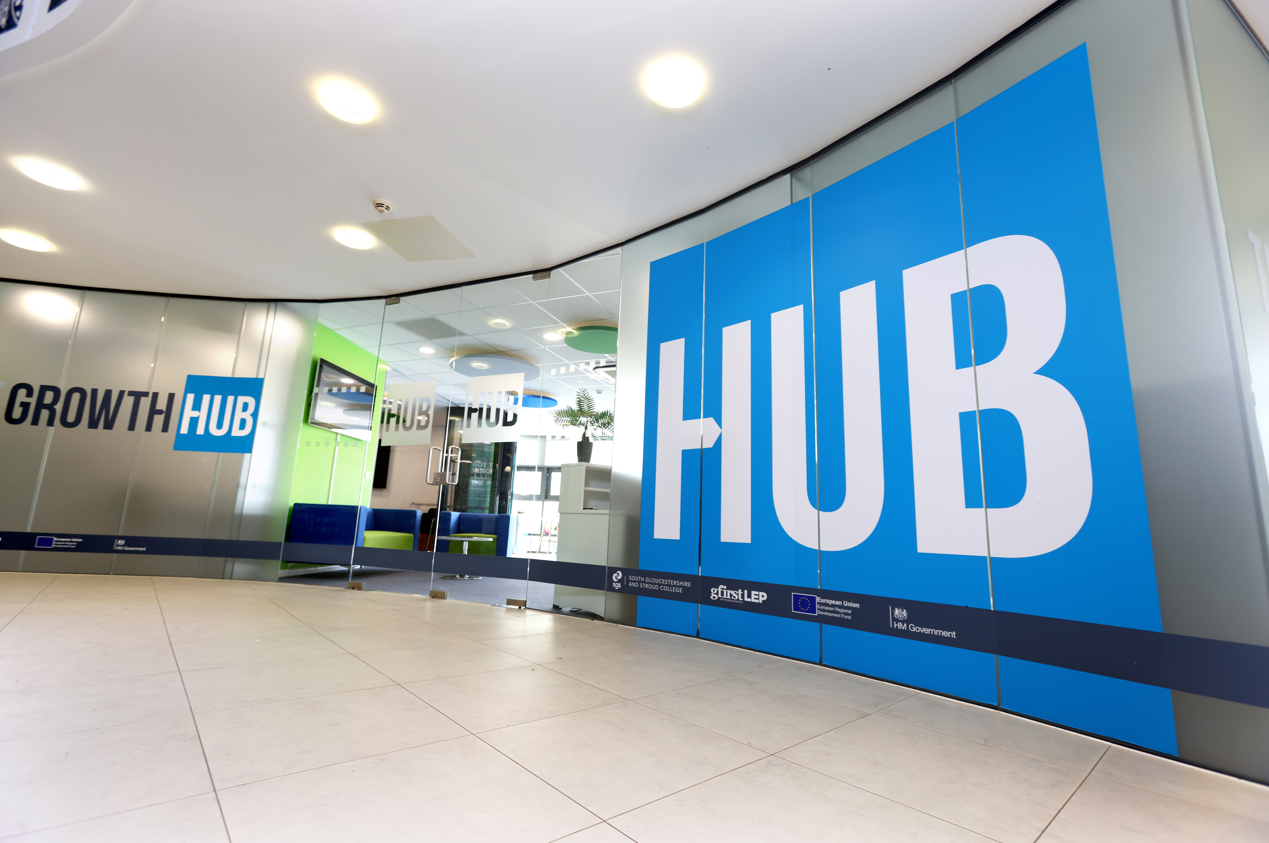 On Friday 22nd October local MP, Siobhan Baillie, proudly cut the ribbon and declared The Stroud Growth Hub officially open for business! Now it's your chance to visit the new hub for yourself.
All Gloucestershire businesses and entrepreneurs are invited to attend Stroud Growth Hub's Open Day on Monday 15th November from 9.30am to 3.30pm. Meet Laura Gaiger, Stroud Growth Hub's Manager, along with Richard Peers and Chris Hill, Stroud's Business Navigators, to find out how the Hub can help your business.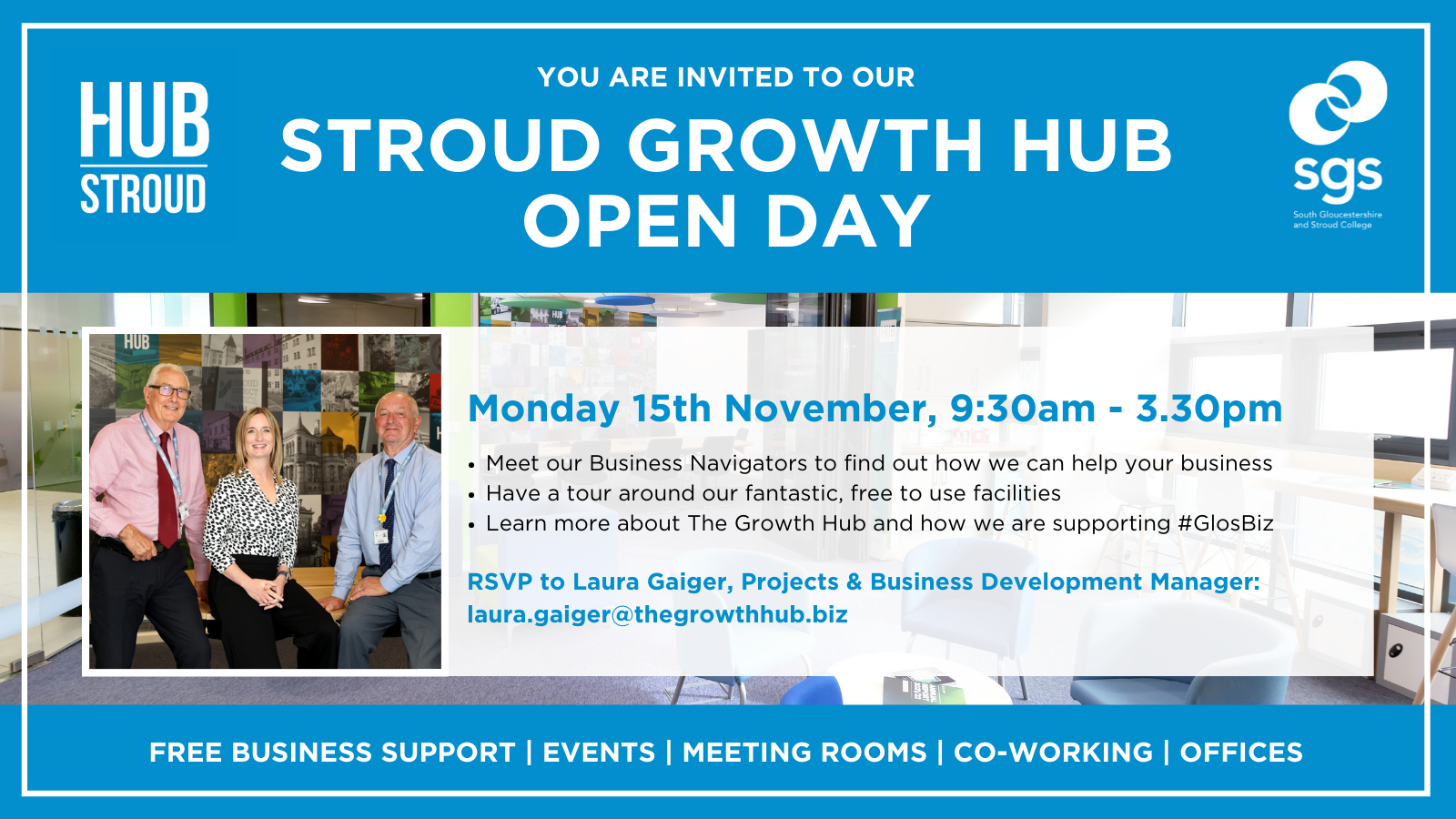 Head to South Gloucestershire and Stroud College any time throughout the day to meet the team, have a tour of the free-to-use facilities, and discover how The Growth Hub is supporting local businesses in Stroud.
Whether you're a pre-start-up, sole trader, a family business, or SME, The Growth Hub has free services and support for every stage of business growth. All are welcome to attend. Simply RSVP to Laura.Gaiger@thegrowthhub.biz to let the team know you're coming.
Laura Gaiger, Stroud Growth Hub Manager commented: "We want everyone in Stroud to see The Growth Hub at SGS College as 'theirs.' It's a fantastic, free resource for the local community to use, grow and succeed in business. Whether you would like somewhere to base yourself daily or just to pop-in now and then, we'd love to welcome you. Our professional working space combined with our free business support is a winning combination."
With two single occupancy offices available to rent for £200 per month and a double occupancy office for £350 per month, The Growth Hub Stroud is an ideal place to base your business from. There are no long-term commitments and free business support, WIFI, parking and refreshments are included within the price.
Open to all professionals who own or work for a business with a GL postcode, Stroud's co-working space is the perfect place to focus, make connections, or simply escape the mundane routine of working from home.
Complete with a large board room available to hire from £30 per hour, The Growth Hub Stroud provides a great space for team meetings, presentations, training sessions and events. Complete with video conferencing equipment and a smart screen, it's seamlessly set up for hybrid meetings.
The Growth Hub network offers a variety of free events covering everything from social media marketing to exporting, preparing for net-zero and strategy.
All Gloucestershire SMEs are invited to visit and see first-hand how The Growth Hub, Stroud can inspire you and contribute to your business' success.
The Growth Hub at SGS Stroud is open for business so if you wish to find out more, please either drop in, call 01453 761184, email: stroud@thegrowthhub.biz or visit: www.thegrowthhub.biz/stroud.
Find us:
Stroud Growth Hub,
Stratford Road,
Stroud,
GL5 4AH