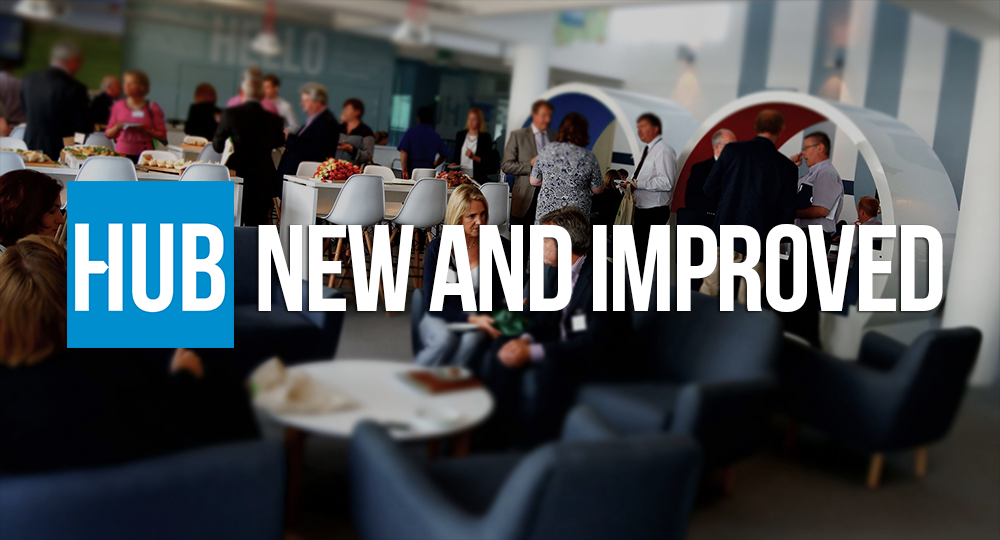 2017 is an exciting and important milestone for us. This month, we transition to the second phase of The Growth Hub in Gloucestershire; bigger and better than ever before. We'll be working with more businesses, in a more tailored and focussed way to help them reach their full potential.
What's new?
Our service is now split into four tiers, each available to businesses at different stages of growth.
All Gloucestershire businesses are able to access our online business support, attend our networking events and use The Growth Hub space.
The next tier (access to our Insight, Highlight and Spotlight business growth events) will be open to businesses that meet European Regional Development Fund (ERDF) eligibility criteria; as this is how The Growth Hub is funded. The fastest way for you to determine your eligibility is to complete our online form, so that we can see which growth stage you're at and recommend the most suitable options.
At a higher level, our Business Navigators and Business Guides are on-hand to offer bespoke support to businesses that show moderate growth and high growth respectively. Therefore an early-stage business can access each level of support in turn; as it grows and meets the criteria for the next: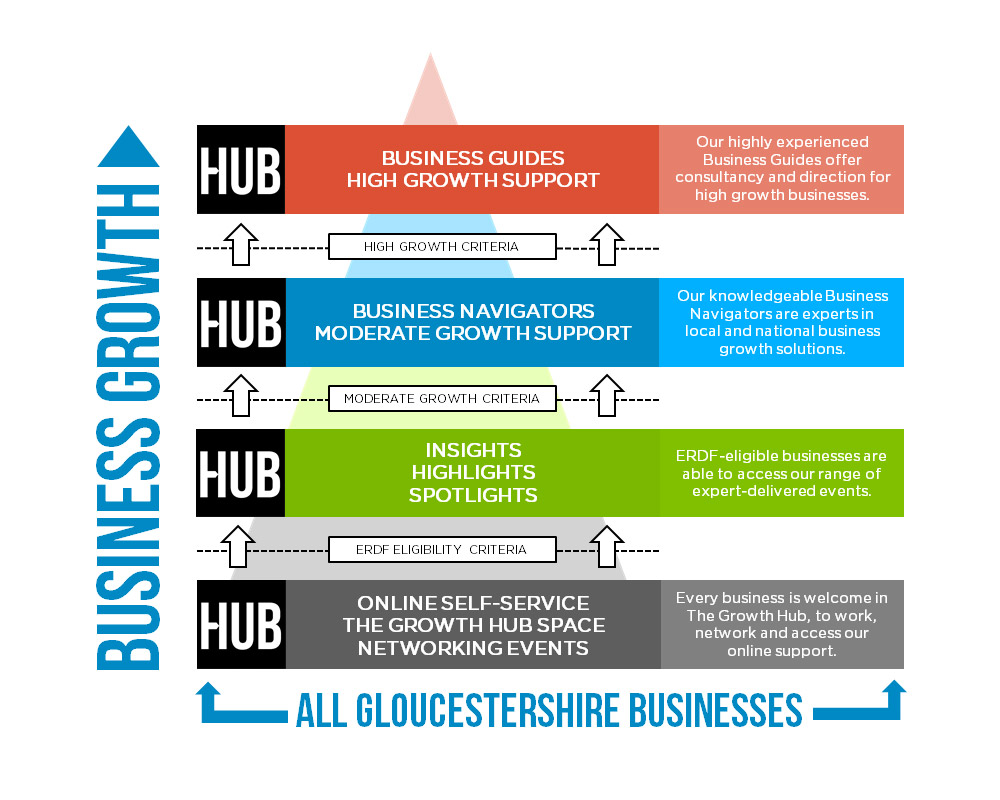 What now?
For new and existing users of The Growth Hub, the route to all business support begins with our website. From a quick piece of advice to an in-depth consultation, the first step is to complete our online form. It only takes a few minutes and will enable our experts to work out what growth stage your business is at, and the most suitable options available.
All business support from The Growth Hub is fully-funded by ERDF, at no cost to you.