Back to events
SPOTLIGHT: The Virtual Workforce; An Intelligent automation solution for SMEs
03rd
April 2019
09:00 - 13:00
Spotlights
Event description
What could a 1500% increase in productivity mean for your business?
Would you like to make an investment in your business that could deliver 300% ROI in its first year?

Deploying a virtual workforce in your business could yield significant benefits to your business without disrupting your day-to-day operations.

At Longitude Innovation, we fundamentally believe in creating harmony between human and virtual workforces. Doing so then allows business owners to reduce costs from human error and to increase innovation by freeing up experienced staff to think about ways to improve operations, products and
customer experience.

In this session, James will introduce the basics of designing the business case for a virtual workforce and provide an overview of the implementation process, evidencing how such significant benefits can be realised in such a short space of time.

Objectives of the session:
- Introduce the innovative technology behind robotic process automation and the operability of a virtual workforce.

- Understand the current make-up of your business' workforce and how a virtual workforce would complement the existing team.

- Identify the priority areas of the business that could benefit from a virtual workforce.

- Draft a business case for the creation of a virtual workforce.
About the speaker
James Brown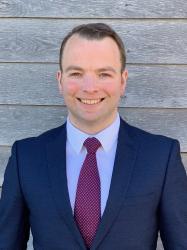 James is a seasoned innovation consultant, specialising in guiding organisations, from start-ups to conglomerates, to harness their digital potential. Highlights from James' career include:

- the implementation of a group-wide process management framework for a FTSE 100 retailer;

- the definition and delivery of a global e-commerce strategy for an internationally acclaimed mobile handset manufacturer;

- taking the lead on a £5 million digital transformation programme in the public sector; and,

- acting as interim COO for an aviation tech start-up, taking the lead for maturing operations sufficiently to facilitate an acquisition by a major aviation group.

In his spare time, James is working towards his Yachtmaster Offshore certification and having recently completed a Postgraduate Diploma in Strategy & Innovation at the University of Oxford is now preparing to study for a second degree, a BSc in Mathematics and Physics.
Location
The Growth Hub Tewkesbury Borough Council Gloucester Road Tewkesbury Gloucestershire GL20 5TT
Event organised by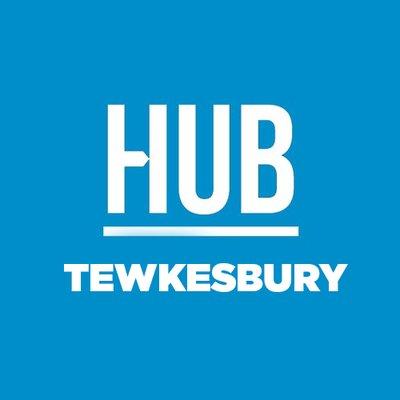 Tewkesbury Growth Hub
The Tewkesbury Growth Hub is based at the Borough's Public Service Centre in Tewkesbury. Partnered with both the Council and GFirst LEP, The Growth Hub is here to help every Gloucestershire business grow.
---
Key themes
Apply to attend this event
Sorry, this session is full
Sorry, this session is full
Sorry, this session is full
Sorry, this session is full