Address
Tewkesbury Growth Hub
Tewkesbury Borough Council,
Gloucester Road,
Gloucestershire
GL20 5TT
*Christmas opening hours*
Tewkesbury Growth Hub will be closed from Friday 24th December, and we reopen at 9am on Tuesday 4th January 2022.
Welcome to our Tewkesbury Growth Hub
Located just outside of the town centre, we offer fully-funded business support, co-working, meeting rooms and dedicated office space for local businesses at our purpose-built Hub within the Public Services Centre at Tewkesbury Borough Council.
Free events
Book your place at our free online and in-person events run by the Tewkesbury team and industry experts. Our event schedule can be seen here.
Free business support
We offer 1-2-1, fully bespoke and free business support. You can apply for support here or drop-in to our hub to discuss your needs further.
Free co-working space
Tewkesbury Growth Hub is open for co-working. If you are tired of working from home or need somewhere to focus, our co-working space is the ideal place to visit. Open to all, simply let our team know you are coming so we can reserve a desk space for you.
Office space available for rental
Looking for somewhere to base your business? Our incubation office spaces in our Hub are the perfect place to grow. 
Keep in touch
Follow Tewkesbury Growth Hub for insights, news and updates on Twitter, and Instagram and be part of our thriving SME community. Call our friendly team on 01684 272073 or email tewkesbury@thegrowthhub.biz. 
What's on
Upcoming events at tewkesbury
|
ONE-TO-ONE: How to pitch your charity or social enterprise for investment
event
Tewkesbury
Apply to attend
Apply for support
The Growth Hub invites all ambitious companies to take advantage of the knowledge, advice and tailored services available, and join the 26,000 other businesses, and start-ups, in Gloucestershire who are adding to the sustainable growth of our economy.
Meeting Rooms
Tewkesbury Growth Hub is home to a number of flexible rooms and open spaces, which can be booked for a variety of events, meetings and exhibitions.
Office Space
Within The Growth Hub is a suite of 3 incubation offices, designed to support and grow small businesses. These businesses are able to thrive in an environment of passing trade, collaboration and Borough Council services:
Each office includes:
Wired and wireless internet
Landline telephone connection
Desk and office chair
Free business support
Free refreshments
Subsidised meeting room rates
Co-Working
Our compact co-working space offers a project table and a pod, for you to catch up with new contacts after events, or to get some work done before you head back to the office. It's completely free, and space is first-come-first-served. We'd love to show you around.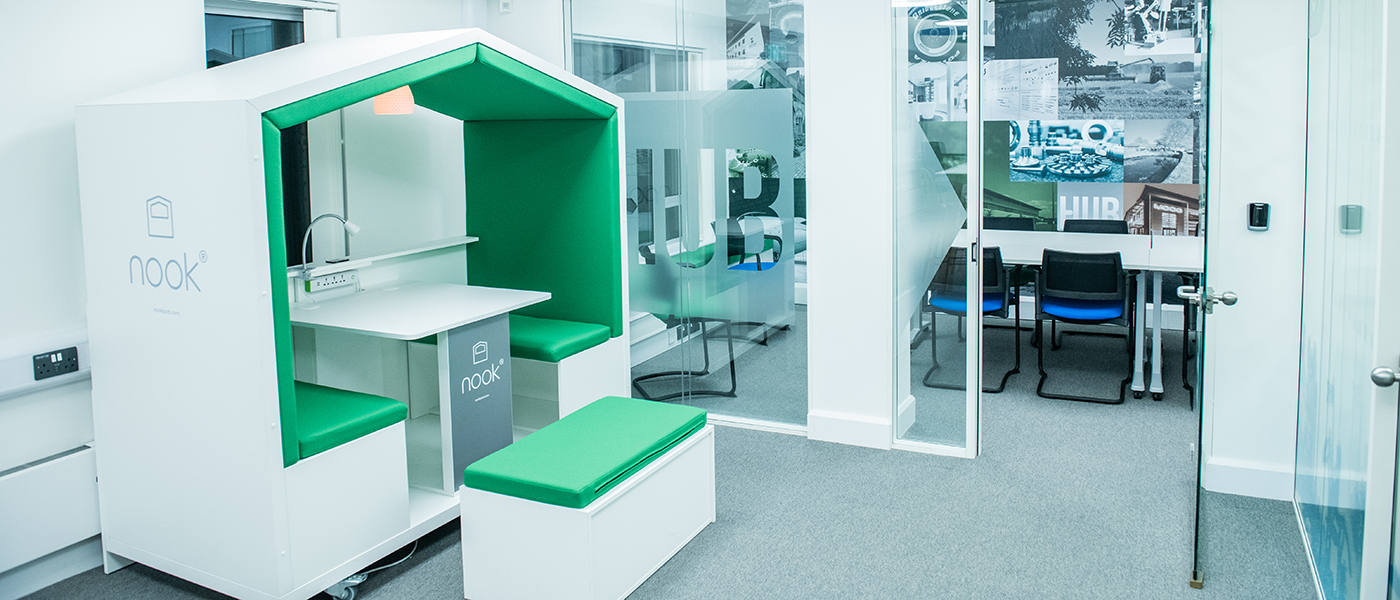 Facilitator
Charlotte Lyons-Martin